The years 2016 and 2017 were considered to be a harbinger of change for women in Tamil cinema. Words such as feminism and women-centric were increasingly thrown in the mix with cinema. Our heroines don't have a 'shelf life' anymore; they don't have to stop working when they get married or don't have to be there just for the glamour quotient. Off-screen, we see more women enter production, direction, cinematography and several other fields. The fact that cinema can revolve around women seems new to many — a pleasant surprise. But has it been always been so?
Recently, the makers of the upcoming film Rangasthalam decided to unveil their first round of promotional material. Ram Charan's look was launched first and then leading lady Samantha's look was launched separately in a small video. Samantha had acknowledged that not all leading ladies get the gesture, "Releasing a special teaser for the heroine is not something that usually happens. I know that Charan pushed for it along with @aryasukku ❤❤I think it was a lovely gesture. Thank you very much," she had tweeted.
Would you believe me when I say a poster of 1940 Telugu film has its two female protagonists on its promotional material? The film titled Sumangali has its women leads Malathi and Kumari on its posters. And even more so, the film was about a widow who sought to remarry.
Women-centric films have never been new to us. The earliest example I can think of is MS Subbalakshmi's 1945 film Meera. Meera was the final film of the legendary musician and it was one of her best performances. It isn't an exaggeration when I say that MS truly headlined Meera — she breathed life and soul into the film and its music. The film was an extraordinary success and got a remake in Hindi in 1947 which made MS a national star. The film had a special screening for Jawaharlal Nehru and went on to get international acclaim.
Acting after marriage seems like a herculean decision now, but yesteryear actresses like KR Vijaya have done it with no questions asked. "Back then, only actresses worked after marriage. Other women largely chose to stay at home once they got a husband. Now, other women go to work after marriage. And, actresses are 'retired' by the industry. It's strange how things have changed," said KR Vijaya in a telling interview with Silverscreen in 2017.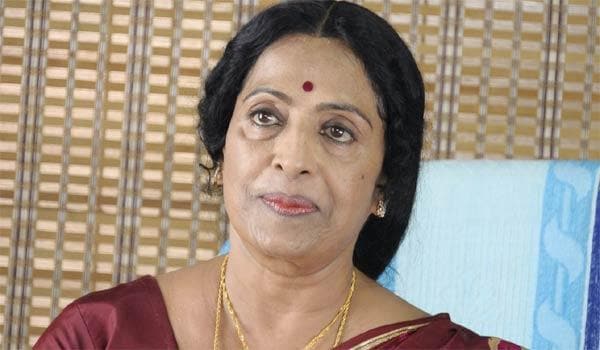 Cut to the 1960s and we get K Balachandar, one of the finest directors from Kollywood's stable. The late veteran filmmaker gave several remarkable films where heroines shouldered the film. Bama Vijayam, Iru Kodugal, Arangetram, Aval Oru Thodar Kadhai, Aboorva Ragangal, Avargal, Thappu Thalangal, Sindhu Bhairavi — the list is long. In fact, Balachandar was known for his problem-plagued, struggling heroines. They were strong characters bound by the thoughts of the era, but with a distinct and clear voice. There were also noteworthy additions from other filmmakers such as Rudhraiya-Sripriya's Aval Appadithan, one of the most radical films to be made.
Even in the 1980s heroines were getting meatier roles. We had stellar actresses in Radha, Radhika, Suhasini, Ambika, Sridevi, Revathy and several others who each have a list of memorable, iconic characters. The most interesting fact is that these were all part of the mainstream commercial space. And they came without the tag of a 'heroine/women-centric film'. Well-written women characters were still prevalent. Somewhere in the nineties, our heroines grew meeker. The formula for mass cinema changed with patronising overtones. This narrative became stronger in the early 2000s. While there are filmmakers like Mani Ratnam whose women characters are a delight, they became the exception rather than the norm.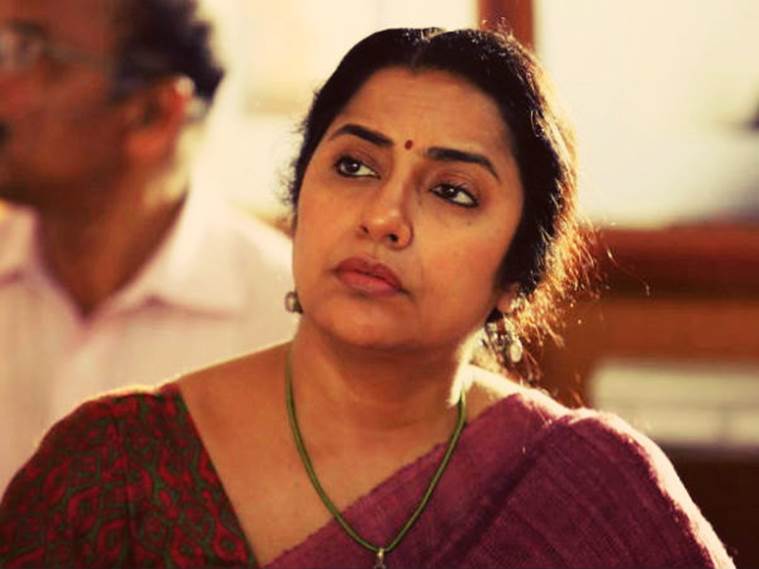 In a complete cycle, our women are once again taking charge. We have Nayanthara, Parvathy, Anushka Shetty being hailed as Lady Superstars in their main languages. Apart from these women, we have several other faces who are each breaking stereotypes with élan. If it is Manju Warrier in Malayalam, we have Jyothika in Tamil. There is Trisha who recently completed 15 years as a heroine and is currently headlining a bunch of films.  There are several new, distinctive voices who are not afraid to speak their mind and refuse to back down — take Amala Paul, Sruthi Hariharan for example. Body shaming, casting couch, pay parity, working after marriage, author-backed roles — every 'restriction' that has been placed in the past few years are now being erased. The change has reached our older actors too who are also getting roles they deserve (Revathy in Pa Paandi, Ramya Krishnan in Baahubali and Thaana Serndha Kootam).
This Women's day, let's take a step back to a place where it isn't special for women to get attention; to an era where being 'woman-centric' is not the exception but the norm.
This was first originally published on https://indianexpress.com/. You can find it here.