Would you believe me if I say there is a connection between Alfred Hitchcock, Sridevi, Rajinikanth, Kamal Haasan, Sashi Kapoor, Waheeda Rehman, Nutan, Padmini and that it is hidden away in plain sight in one of Chennai's busy lanes? Well, there is. The tad bizarre assortment of stars, amid multitudes of others, are all part of the massive collection of books and articles with 82-year-old Govindaraju. With a 50-year assortment, stars and cinema are just a humble part of this octogenarian's wares. If you're a bibliophile, cinephile or just an anachronistic soul, Govindaraju's stories and his collections are a source of delight that you wouldn't want to miss.
Tellingly named Rare Book Store, I walk into the humble looking space only to be greeted by a waft of the old-book fragrance. Surrounded by piles of precariously stacked books, I find a Tamil review of Alfred Hitchcock's famous film Pyscho, dating back to the 90s. As I sift through the suggestions Govindaraju puts out for me, there are several more gems. I stumble upon more reviews, advertisements, posters and pictures dating from the 1950s across film universes. "Tell me what you're looking for and it will be there," assures a confident Govindaraju. Looking at the piles of books and magazines, one might wonder how he keeps a track of what he has. "I just intuitively know. There is no method to this madness," Govindaraju said with a smile.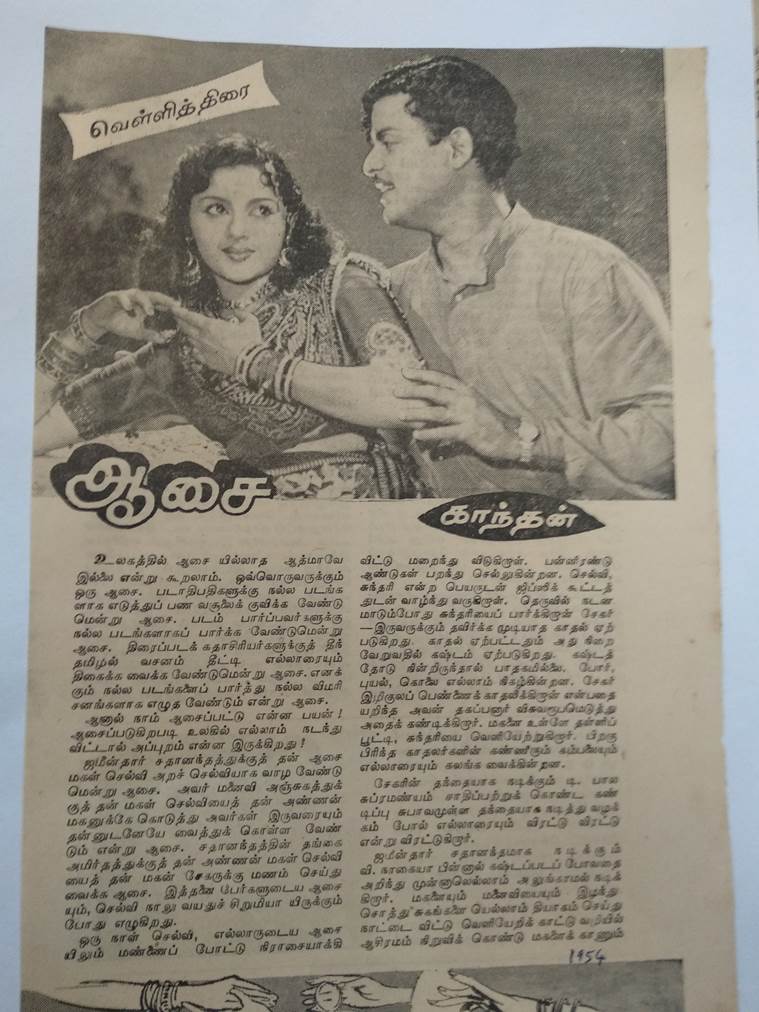 The first book Govindaraju collected was Penguin's Ariel, the first book to be published by the renowned publishing house. "I continued to collect Penguin classics, mostly from the 1940s. Then came the Pelican books followed by Penguin's New Writings edited by John Lehmann," recalled Govindaraju. The reading habit was part of his legacy from his father. "He was a doctor and a well-read man. He used to read and preserve books. So I started doing it as well. It kind of stuck with me. Wherever I went and whenever I had leisure time, I started collecting. I started collecting from around 1958. Before that, it was my father's collection."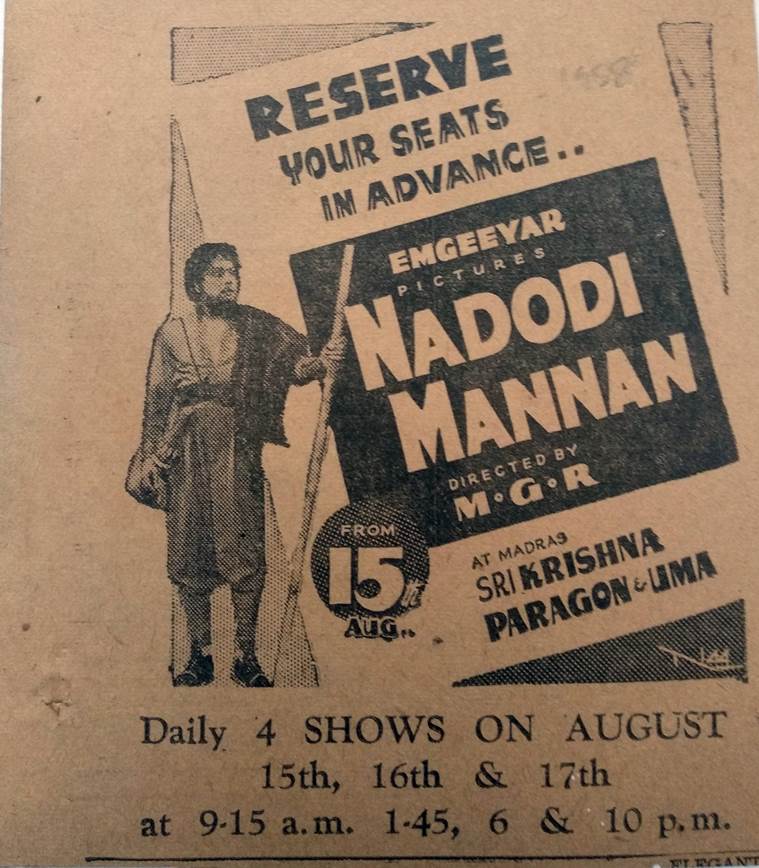 What started out with books, slowly moved to magazines after he was introduced by a friend who was also a fellow collector. The Listener magazine, Mice magazine and several others which have vanished in the digital realm was part of what he calls his first collection. In an attempt to be more conservative with his book hoarding, Govindaraju sold around 13 tonnes of material to a fellow collector. "But as you can see, I clearly wasn't," he said gesturing at the garage. "Books are my destiny. Even now, I would like to buy a book if I had the money."
Govindaraju's house and later his modest garage-turned bookstore have always been a favourite haunt for hawkers for over forty years. "They know I pay a good price and take the entire lot. Once I bought 20-20 volumes of Hindu papers from the year the 1940s to 1958 for a fee of Rs 40,000." But it doesn't end there. He sifts through the material and segregates the unique piece. "It takes about 2-3 hours of work to cut the necessary articles paste it on a sturdier material," he said. This is also one of the reasons why several of his collections are in good condition.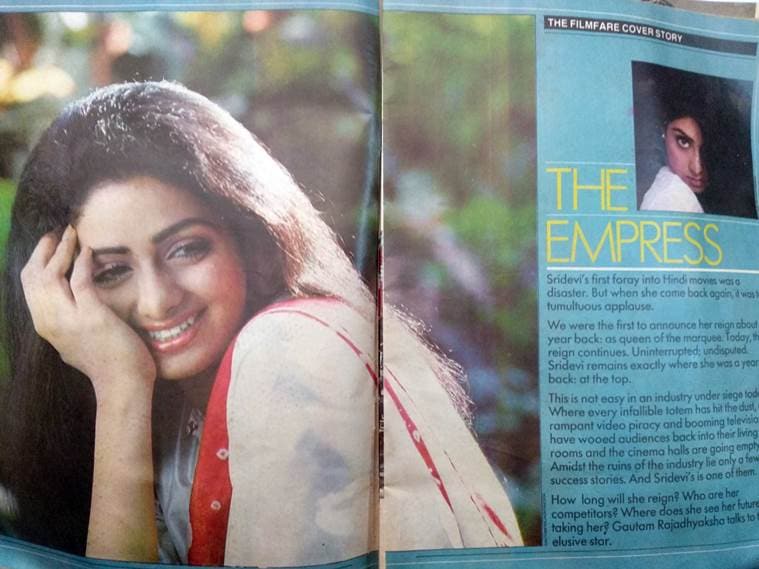 His extensive collection has been a source of material for several researchers — his most memorable collection happened in one such request. "A historian friend of mine who was about to write a book on Ashok Leyland wanted me to help as the company didn't have much adverts or material in their archives. I had to sift through 6000 pages over one and half months to get 50 adverts of the company." While he was compensated, he said that it isn't about the money.
However, despite the effort, Govindaraju isn't emotionally attached to his collections. Surprisingly he says that there isn't much that he wouldn't sell. "While I might feel like I want to keep it but better sense prevails and I sell it. How long will I be able to maintain it anyway?"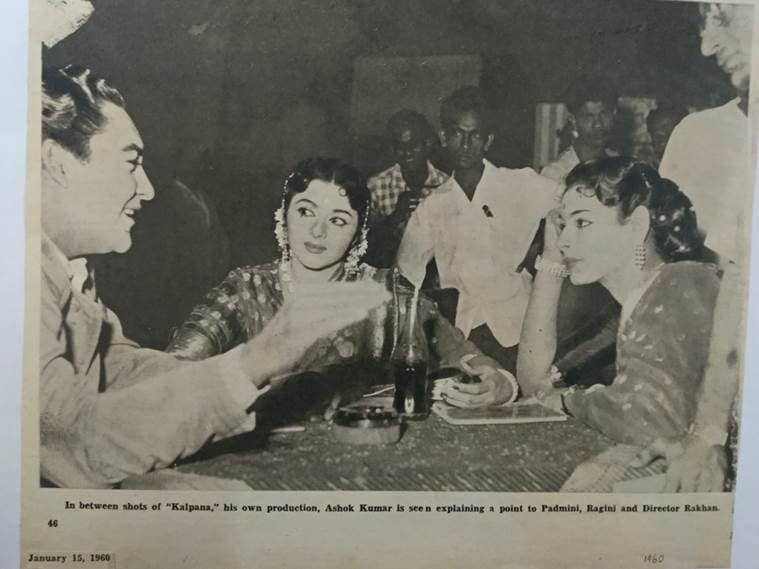 Govindaraju might be 82 but his age doesn't seem to be slowing him down. During our conversation, he received several calls from hawkers which were followed by a pragmatic bargain. "Because of my books, I feel I am quite comfortable. I don't grow old. Even when I have a mild fever, I come and sit here — and I feel better. Books are truly my destiny"
(Rare Book Store is located at 45/50, Second Main Road, RA Puram, Chennai – 28)
This was first originally published on https://indianexpress.com/. You can find it here.