Eighty-five minutes of graphics and visual effects in five months – that was the target for Ajax Media Tech when they took up the challenge of working on India's first space film Tik Tik Tik. The Chennai-based company made headlines for finishing the daunting task when the film was first ready to hit the screens on January 26. But the Tamil Film Producer Council strike brought the industry to a standstill. Six months later, the film is now again gearing up for a release. "We could have probably worked at a more relaxed pace, but there has been no compromise in terms of quality," notes S. M. Ramanathan, chief manager, Sales & Operations.
There are several reasons as to why this is significant. One, films which have normal VFX generally don't go to just one vendor. "It is because domestic films don't have an extensive time frame for post-production. When the film is completed in 6 months, they can't give the same time for post-production. So they use multiple vendors," explains Ramanathan. Even though companies work on different sequences, consistency is maintained, he adds. But this wasn't possible with Tik Tik Tik. Thus, the makers were on the lookout for a company that could handle the volume of work within their budget and time restrictions.
For Ajax, Tik Tik Tik was the litmus test that they were waiting for. The company had already over 30 films and is a part of several high-profile projects such as Vishwaroopam 2, 2.0, Seema Raja etc. But they can't claim individual credit as they were one of the multiple vendors working on the film. So when Tik Tik Tik came up, the company was willing to quote a very competitive price for top-quality effects. "We should definitely thank CEO J. Muthurajan for taking that call. They looked at it as a branding decision and agreed to it," says Ramanathan. The team was very particular about the quality of their work as it is a matter of reputation.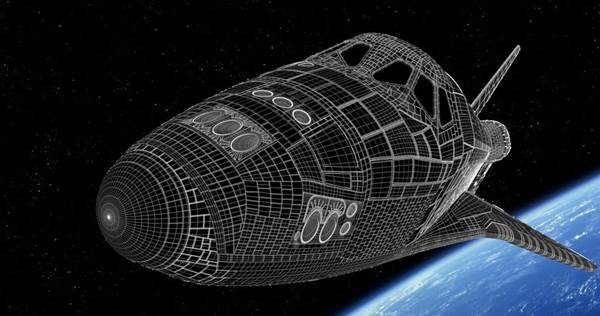 Bagging the project was just the beginning. The visual effects for a 60-second teaser had to be delivered in a week. The trailer had to be done in a month. "While the trailer might be just a few minutes, it had several of the best and most complicated sequences from the film. Thus, the back-end process is quite time-consuming, but we got it done on time," says V. Arunraj, who supervised the 200-member team that worked on Tik Tik Tik. "While Shakti sir (director Shakti Soundar Rajan) was happy with the teaser, he really started trusting us after the trailer," recalls Arunraj.
Creating a new universe:
Breaking down the process of creating outer space for Tik Tik Tik, Arunraj admits it wasn't easy. The 'mechanicals' (Erasing, filling etc) were handled by the international team while the 'creatives' was handled by the domestic team. "After R&D, the 3D models had to be sketched first and approved before we figure out how to create it. We had filmed miniatures (created by the art department) of objects in the exterior shots which were later resized to scale. Each movement had to be storyboarded carefully as otherwise, the 3D models wouldn't sit right. If the size is changed in one sequence, then subsequent shots get affected," explains Arunraj.
He further adds that interior shots also entail a lot of work. "The sets were roofless. Ropes and harnesses used by the artists had to be erased. None of the space helmets made physically had glass in it as it would capture the reflection. Thus, we had to keep track of every frame and make sure the glass was filled. One also has to recreate the reflection on the glass right, according to the scene's ambience. Furthermore, each scene has a different tone, lighting that should be evened out for consistency."
The team sifted through several live videos that are available on the internet from NASA to get 'live references' from space. Hollywood films were also a point of reference to see how space bodies were treated, but they had to start anew for Tik Tik Tik, says Arunraj. "The graphics should look live and that depends on the film's creatives. We can't recreate a shuttle from a different country. It would look different — it had to be ours."
It wouldn't have been possible without extreme co-operation from Shakti Soundar Rajan, the art director, cinematographer and the editor. "Shakti sir and the team had robust knowledge about graphics and what had to be done. We had help inputs from everyone to ensure that the product looks cohesive onscreen. An added advantage was that our creative vision matched with that of the director. If we had to rework any portion, it would have cost us precious time," says Arunraj.
The Future:
Will Tik Tik Tik change the tendency of Indian filmmakers to look abroad when it comes to VFX? The objective was to create an initial reference point, says Ramanathan. He says, "The industry works on references. Several people choose to go abroad as they have seen their earlier work. We can't really blame anyone."
"While the technology and the equipment available in Hollywood is more advanced, it is definitely possible for Indian technicians to work on such projects. In fact, there are several Indian technicians who have worked for Hollywood projects as well," adds Arunraj. Notably, Ajax's international division was one of the multiple companies for films like Spiderman: Homecoming, Thor Ragnarok etc.
When filmmakers look at Hollywood, the presence of such technicians are now egging them to look for choices. "If such opportunities are utilised well, then it would definitely change. In cinema, recognition is important. Once that happens, the rest will follow," says Ramanathan.
This was first originally published on https://indianexpress.com/. You can find it here.